ONEXYS is run by an interdepartmental team of Yale students, faculty and staff. In addition to forming relationships with director John Hall and his team of coaches, ONEXYS students will also have the opportunity to develop close relationships with one another throughout the program—a community that will continue to provide support as they enter their first year at Yale.
Summer 2022 Coaches TBA
Check out the bios of former coaches!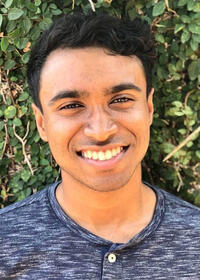 Faiad Alam 
Hey everyone! My name is Faiad Alam and I am a rising junior in Grace Hopper college. I am majoring in Molecular, Cellular, and Developmental biology and I am a Global Health Scholar. I represent the great city of Houston, Texas where I grew up. Being a part of the FGLI community on campus, I understand the first-hand difficulties of transitioning from high school to college and I am more than happy help you fet through your own unique challenges. During my free time I love watching shows and movies ( I literally can talk about movies for hours, play sports such as basketball (huge NBA and Houston Rockets fan), and eating all types of food. I am very excited and looking forward to meeting everyone of you.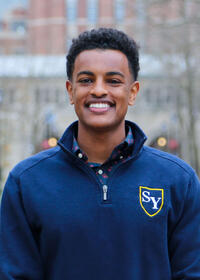 EZ Belay 
Hello everyone! My name is Ez (pronounced easy), and I'm a rising junior in Saybrook College studying Computer Science. I'm Ethiopian and Eritrean, and my hometown is Washington D.C. I love to play club soccer at Yale while also tutoring students in Math classes. I'm so excited to work as an ONEXYS coach again this summer, and I hope I can help settle your nerves for freshman year as best I can!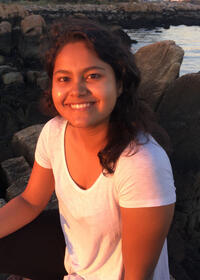 Aish Bhattacharya 
My name is Aishwarya (Aish) Bhattacharya, and I just graduated Yale College! I was in Pierson College and I majored in Psychology (Neuroscience track) and did the Global Health Scholars Program. I will be in New Haven for another year pursuing a public health degree through the 5 year BS/MPH Program. I am from Mumbai, India so shoutout to my fellow internationals! I am on Yale's varsity squash team and I conduct research in a Neuroscience as well as Global Health. As a pre-med student, I am interested in the intersection of public health and healthcare especially in regards to infectious diseases. I am very excited to welcome pre-frosh into Yale and help make the transition smoother!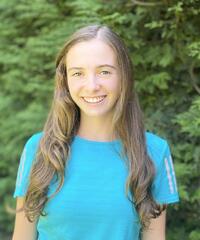 Tamar Geller 
Hello everyone! My name is Tamar Geller and I am a rising junior in Davenport College studying Electrical Engineering and Computer Science! Outside of my schoolwork, I do research in the Intelligent Computing Lab and am the Co-Chair of Y-IEEE, the Yale Student Branch of the Institute for Electrical and Electronics Engineers. I am passionate about making STEM accessible to all and have peer tutored the introductory electrical engineering class (EE200) in addition to multivariable calculus (ENAS151). I have also taken advantage of many of these resources myself! I am excited to meet you all and help make the transition to Yale as seamless as possible!
Audrey Leak 
Hello!!! My name is Audrey Leak and I'm from New Jersey. I am a rising sophomore in Silliman college. I am planning to major in Neuroscience on the pre-med track. I am also on the volleyball team here at Yale, and so if you wanna talk about student-athlete life let me know! I am a big fan of mentoring and I have most recently worked as a You Can Too Mentor here at Yale. As someone who has taken Yale math and science courses, I am here for any questions you may have. I am so excited to connect with you all and get to know you better!
Rachel Merrill 
Hi! My name is Rachel and I'm an Eli Whitney student in Trumbull College (class of 2024, but this will be my 3rd year at Yale). I'm currently deciding between Mathematics and Physics for my major, and after I graduate I want to teach either or both subjects. When I'm not working on p-sets or practicing my Modern Hebrew (I've been studying it for two years now!) you can find me leading workshops and small groups as an Academic Strategies Mentor at the Poorvu Center for Teaching and Learning, grabbing a meal or attending a program at the Joseph Slifka Center on Wall St, or planning fun activities with my sorority sisters in Kappa Kappa Gamma. I hail from Kansas City, MO, which is where I've spent the past year – so I am VERY excited to be back in New Haven this Fall with my friends. Ask me about the coffee shops of New Haven (I have opinions) and which dining halls have the best food (spoiler: all of them are great!). I'm excited to spend the summer getting to know my team and talking about all things Yale – math-related and otherwise.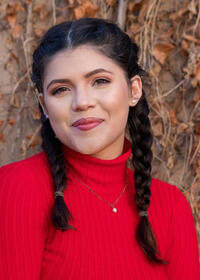 Nataly Moreno-Martinez 
Hi everyone! My name is Nataly Moreno-Martinez (she/her/hers), a senior Biomedical Engineering student in Davenport College that just graduated last May. My career goal is to obtain a Doctorate in Biomedical Engineering and become a researcher in the development of advanced, personalized devices for surgical implantation. Specifically, I want to develop a surgical implant to service disabled or older individuals with bone or tissue complications: I have already designed a few prototypes. Also, I love dancing with the Yale Ballroom Dance Team and can speak three languages! All in all, I am thrilled to offer the expertise derived from these experiences in teaching you math this summer.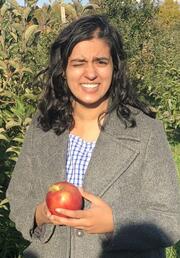 Shreya Pathak 
Hi! I'm Shreya, a rising senior in Morse College from Gainesville, Fl. I'm a Physics major, Education Studies scholar, and am somehow still pre-med. On campus, I'm involved in the Yale Glee Club, do research in an MCDB lab, volunteer at Haven Free Clinic, and work as a ULA for Math 107/108. I know how challenging the shift to college life and classes is and I'm excited to share more about my transition to Yale! 
Outside of school, I love watching TV and keep going back to Grey's Anatomy, White Collar, and Psych. 
Recently, I've finally managed to knit (a battle I've been fighting since 2nd grade). I look forward to working with you and meeting you soon!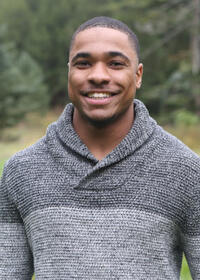 Jonathan Pierre 
Hey everyone! My name is Jonathan and I'm a rising sophomore ('24) in Saybrook College planning to major in Economics & Math. I'm first generation Haitian American and born and raised in Boston, Massachusetts – the best sports city in the world. My interests include entrepreneurship, early Christian religious studies, and wasting time on YouTube. At Yale, I served as the first year liaison for the Black Men's Union and a member of the Yale Entrepreneurial Society's operating board. Outside of school, I'm working on a startup accelerator called Envision, an accelerator program for startups founded by historically underrepresented founders. I'm super excited to be an ONEXYS coach this summer, and answer any questions you might have about transitioning to Yale! :)
Taylor Russ 
Hi y'all. My name is Taylor Russ, and I am a rising sophomore in Johnathan Edwards. I was lucky enough to spend my first semester on campus, but I spent my second at home in Mississippi. I haven't declared a major and probably won't until Yale makes me. My hobbies include knitting, jigsaw puzzles, and reading. As someone who experienced Zoom University, I hope to provide some insight into what your experience might entail, though I do hope and expect it to be very different. No matter the differences, the transition between high school and college isn't easy for most and I hope to dissipate any worries pre-frosh might have about the process.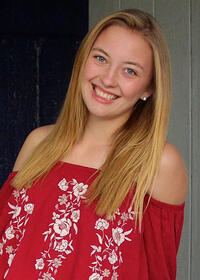 Vienna Scott 
Hi everyone! My name is Vienna and I'm a rising senior in Benjamin Franklin College. I'm majoring in Religious Studies and Political Science (and usually study the ways religion and politics impact each other). I grew up in a small town in New Hampshire. At Yale, I love participating in a wide range of extracurriculars, from tutoring to debate to journalism to FROCO-ing. In my free time, I hike. I even managed to climb Mt. Kilimanjaro while studying abroad in Tanzania last summer. I can't wait to introduce you all to the academic, social, and extracurricular opportunities at Yale and make your transition as smooth as possible!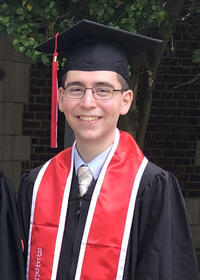 Will Sussman 
Hello! I'm Will, Berkeley '21. I majored in Electrical Engineering & Computer Science with a Certificate in Data Science, and will pursue a PhD at MIT CSAIL. This is my fourth summer as an ONEXYS coach! I have lots of advice to offer–about STEM, about Yale, about life–and I'm excited to work with you!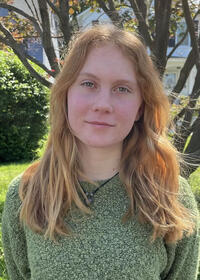 Alette Wells 
Hiya! My name's Alette Wells, and I'm in Timothy Dwight college's class of 2024. I'm a prospective pure mathematics major, but I've also really enjoyed the economics and language classes that I've taken here at Yale. Outside of academics, I'm a member of Disability Empowerment for Yale, and I love discovering new music from all genres. Coming from Los Angeles, I also enjoy running, swimming, surfing, and just about any sport you can play at the beach. This summer, I'm looking forward to helping you build the confidence and tools that will allow you to do well in Yale's math and science courses. And while this upcoming fall will also be my first fully in-person experience at Yale, I can't wait to share with you what I've learned about extracurriculars and life on campus!