ONEXYS is run by an interdepartmental team of Yale students, faculty and staff. In addition to forming relationships with director John Hall and his team of coaches, ONEXYS students will also have the opportunity to develop close relationships with one another throughout the program—a community that will continue to provide support as they enter their first year at Yale.
Summer 2020 Coaches TBA
Check out the bios of former coaches!

Alexandra Smith 
Alexandra Smith is a Junior in JE, from Cranston, Rhode Island, Molecular Biochemistry and Biophysics - Pre Med at Yale.  Why Ally is excited to be your coach!: I would love to help the pre-frosh get adjusted and prepared for their wonderful year at Yale in the fall.  My freshman year turned out to be one of the most fun, fulfilling, and joyous in my entire life.  But when I arrived at Yale, I couldn't have been more afraid of not finding good friends, intimidated by the level of talent present, and unsure of what this year would bring. I would love to help ease pre-frosh into their first year in college, and to help them get ready for a year at my beloved Yale..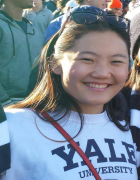 Jiahui Hu is a sophomore in Pierson College from Louisville, Kentucky. She plans on studying economics or history, but is currently still undecided. Outside of the classroom, you can find her writing for the Yale Daily News or spending time with friends at Blue State. She looks forward to work with incoming freshman after finding out how difficult transitioning to college could be. From the best study spots to eating well in the dining halls, she's excited to share her favorite tips for getting through the year. For instance, if she could do freshman year over again, she would have spent more time with her amazing frocos and drank less coffee after dinner.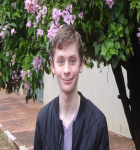 Kenneth Jackson Kenneth Jackson is a rising junior in JE from Woodbridge, CT. He is interested in Math and Physics, a member of Liberal Yale as well as the Yale Political Union.  He is excited to help prepare people to take STEM classes at Yale.

My name is Vicki and I'm in the class of 2018 in Berkeley college. I am a prospective double major in Computer Science and Astronomy. I love knitting, interactive fiction, and watching documentaries about prisons. I am a member of the Yale Undergraduate Aerospace Association and was part of a team this year that built a two meter in diameter radio telescope. I also am the Communications Director of RALY, the Yale Reproductive Rights Action League, and a fellow in the SlifkaThought Fellowship. I'm very excited to work with pre-frosh because I want to help baby bulldogs as they leave the nest! My best tip about the first semester at Yale is to call your parents. 
Alicia Ding is a rising senior in Pierson college majoring in Molecular, Cellular and Developmental Biology, and History of Science, Medicine, and Public Health, and is pre-med. On campus, I play French horn with the Yale Symphony Orchestra and a member of the Guild of Carillonneurs (she rings the bells in Harkness Tower). I recently had an amazing experience studying abroad my junior spring through a public health program that traveled to three different countries and continents. As a returning coach, I am incredibly excited to be on the ONEXYS team again! Last summer, I appreciated how ONEXYS emphasized just how multi-faceted the transition to Yale was, and aimed to help students adjust academically, emotionally, and socially. With this year's changes and improvements, I'm looking forward to working with everyone this year! 

My name is Peter Wyckoff, and I'm a rising senior in SaybrookCollege. Originally from Paris, France I am a global affairs major focusing on East Asian security. On campus, I serve as a Freshman Outdoor Orientation Trip Leader, a radio show host, the President of MathCounts Outreach as well as a member of the Yale International Relations Association. I'm really excited to work with pre-frosh because I remember all the energy of the summer before freshman year and want to help channel it to effective uses. My best tip about the first semester of Yale is to explore! Go outside of your comfort zone and take advantage of more of the wonderful opportunities that Yale has to offer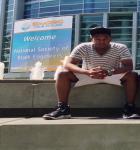 My name is Isaiah Genece, and I'm a rising junior in Calhoun College from Westbury, New York. I am majoring in Mechanical Engineering, and when not helping out prefrosh this summer, you can find me building robots as a research assistant in Scazlab. During the semester, I am heavily involved in the Black Men's Union and my sketch comedy group The 5th Humour. I am also a Peer Liaison with the Afro-American Cultural Center, a DJ at WYBC Yale Radio, a Cluster Tech with the Yale Student Technology Collaborative, and a member of the National Society of Black Engineers. I love Kit-Kats, hip-hop, and a whole host of other hyphenated nouns, and I am really looking forward to combining two of my favorite things: doing math and working with incoming freshmen. My best tip for your first Yale semester is to try something new. Despite all the incredible things I find myself doing now, there are still a number of opportunities and risks I wish I had taken my freshman year. In stepping out of your comfort zone, you make friends, discover yourself, and take advantage of the myriad of opportunity Yale has to offer.
My name is
Ben
Lerude
, and I'm a Class of 2017 member of Pierson College. I was born and raised in Reno, NV and I just declared my major as Computing and the Arts (an interdisciplinary major that combines computer science and music). I'm a member of the varsity swim team at Yale and I help out with our student-run record label,
17O1
Records. I'm also a
pre-frosh
advisor and I'm working as a tour guide this summer, so I'm used to helping out incoming or prospective students understand Yale and feel as comfortable as possible with all that goes on here. I'm looking forward to doing the same with
ONEXYS
participants! My best tip for incoming freshmen is to trust that you belong here so you don't feel intimidated to participate as much as possible in the opportunities at this school. 
Jay Hou is a rising junior from Ann Arbor, Michigan. She is in Trumbull College and majoring in Computer Science.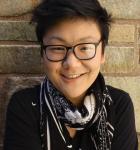 On campus, she plays clarinet for the Davenport Pops Orchestra and helps organize YHack, Yale's annual hackathon. When she isn't being crushed by her problem sets, she likes to dance, play Super Smash Bros, and complain about the humidity of East Coast weather in the summer. I have so many things I wish I was told about college before I got here! College is such a big change - in addition to college level academics, I found myself completely displaced from people and places I had known for years, especially those I went to for advice. I hope that you can use me as a resource to prepare for college level math, but also as a "big sib" to get answers from a current Yalie's perspective.I had severe FOMO (fear of missing out) my first semester, and my best advice to combating it would be to ignore what everyone else seems to be doing and to focus on yourself. Try a bunch of clubs and stay on top of your work - this way you'll find people you share interests with naturally.

My name is Joshua McGilvray and I am a rising sophomore in Timothy Dwight college. I grew up in Ayr, a small town in Scotland, but lived at a boarding school in Princeton, New Jersey for two years before arriving at Yale. I am not certain about my major, but will probably double major, with a STEM major and either English or History. I play club basketball, am a member of AIESEC Yale, am a CCE (you'll find out what that means when you get to campus), and am involved with a few different student government organizations. I'm really excited to work with all the prefrosh: Yale is an incredible place to live, and I hope I can communicate that before they arrive on old campus on move in day.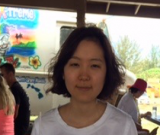 My name is Seewan Kim, and I'm a rising senior in Jonathan Edwards college, majoring in Biomedical Engineering. I grew up in Seoul, South Korea and came to Yale for college. I'm a member of Yale Climbing Team, Tau Beta Pi, and KASY. I love restaurant hunting, eating good food, and traveling. I'm really excited to be part of the program and meet the new pre-froshes. I remember how intimidated I was in the beginning and I'd love to tell how joyous my life at Yale turned out to be!